ATTENTION SKINNY GUYS WHO STRUGGLE TO GAIN MUSCLE
You NEED to see this short video…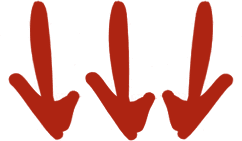 Finally! A proven 12-week bulking program for skinny guys
Here's what's up:
Mass 12 is my step-by-step workout and nutrition system for bulking up fast. It will show you the exact steps you need to literally FORCE your body to gain 10+ pounds of muscle mass… in just 12 weeks.
Mass 12 includes instant access to:

As soon as you buy, you get immediate access to Mass 12.
— Lifetime access (it's all digital, you can access on any device)
Mass 12 training guide: 12 weeks of unique mass-building workouts
Mass 12 diet guide: meal-by-meal plan for guaranteed growth
Access to the private Facebook community for support+motivation
— 60 day 100% money-back guarantee
Here's EXACTLY What You Get…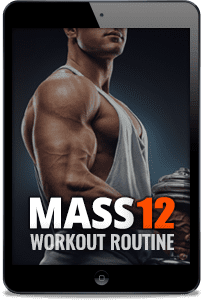 12-Week Bulking Routine
The Mass 12 workout routine is designed to MAX OUT your muscle-building potential in just 4 workouts per week.
Optimized specifically for hardgainers who struggle to grow
Rotating rep scheme constantly challenges you (& makes you stronger)
Dual "strength" and "hypertrophy" focus guarantees steady gains
Sets, reps, rest times, how to warm up – all covered in clear steps
Printable PDFs you can take to the gym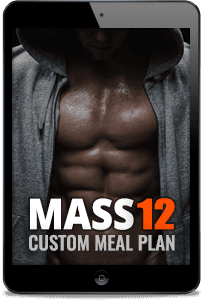 Customizable Meal Plan
The Mass 12 meal plan is a step-by-step blueprint to optimize your diet for guaranteed gains.
Meal-by-meal plan for FORCING muscle growth
Eat your favorite foods EVERY SINGLE DAY and still make progress
Bulking Diet Calculator: Enter your age, height, and weight…
Instantly calculate how much you need to eat to make gains
Full day of eating examples so you know EXACTLY what to eat
Exclusive Access: Mass 12 Video Vault
Hit the gym with 100% confidence!
You can access my complete library of HD video demonstrations from any device.
Everything from the squat, bench press, and deadlift…
…to the best exercises to grow your arms & shoulders.
These videos will show you how to execute every exercise in Mass 12 with perfect form to maximize gains and minimize injury.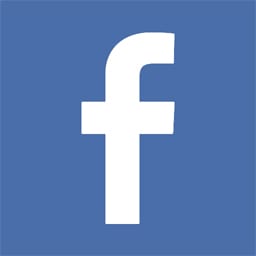 Lifetime Membership: M12 Facebook Group
Have questions? Need a little extra motivation?
The private Mass 12 Facebook group is a place you can hang out with other dudes who are on the same journey as you.
Plus, I personally respond to every single post to make sure you have the support you need to succeed.
Buy Now & Get 2 Exclusive Bonuses…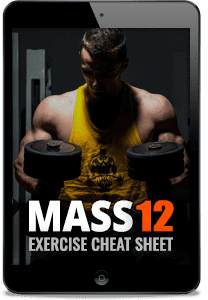 Exercise Substitution Cheat Sheet
A list of alternate exercises you can use
Quickly modify any of the included workouts
Unable to perform an exercise? Just switch it out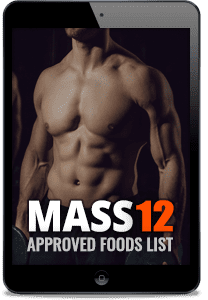 Approved Foods List
Steal my grocery list for bulking up cheap
A list of the top 25 foods for building muscle
Quick & easy meal ideas for all 25 foods
Get Instant Access to Mass 12
$69
One time fee. No recurring payment.

Real World Results You Can Expect
Check out some amazing transformations guys have made using my programs…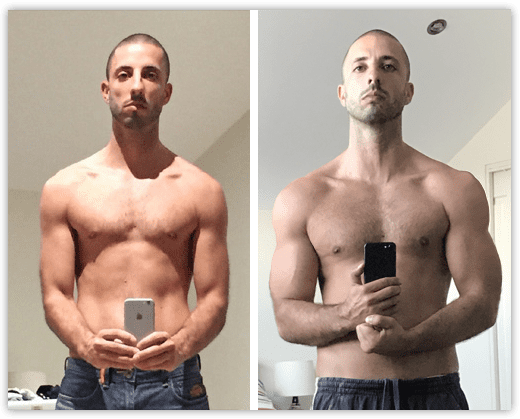 BEFORE: 140 lb AFTER: 155 lb
After being small his entire life, Alex gained 15 lbs of mass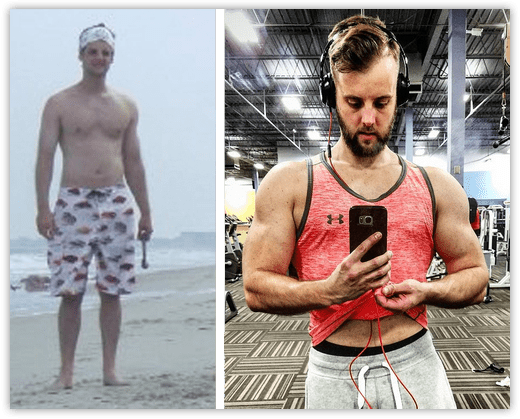 BEFORE: 175 lb AFTER: 185 lb
Matt destroyed his skinny fat body and added over 50 lbs to his squat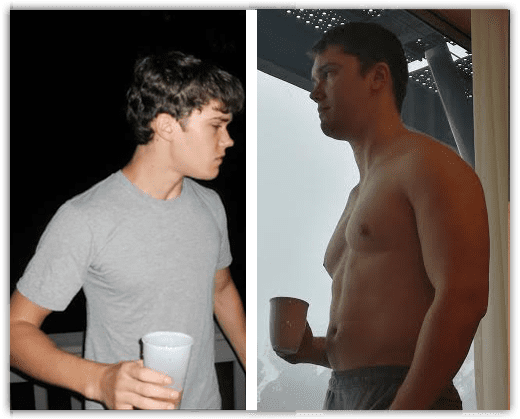 BEFORE: 150 lb AFTER: 205 lb
Walden is still packing on mass and getting stronger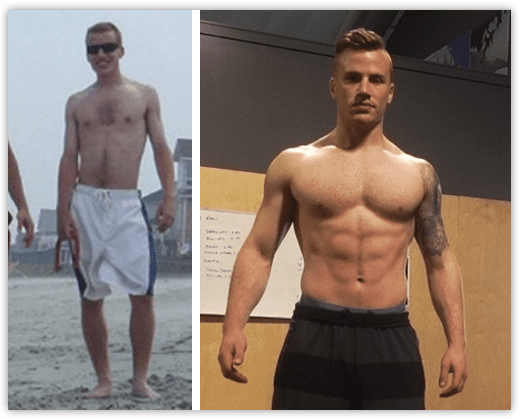 BEFORE: 145 lb AFTER: 180 lb
This is me, I built 35 lbs of muscle using this exact system

Ready to Start Your Own Transformation?

Results Guaranteed (or Your Money Back)
You literally have nothing to lose…
If you don't see results within the first 60 days (which I doubt will happen), then I'll refund 100% of your purchase. No BS. No questions asked.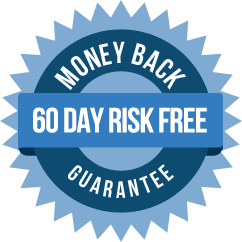 Frequently Asked Questions
What results can I expect?
So what results can you expect to see at the end of 12 weeks?
Well, if you give it 100% in the gym and stick to the diet, then at the VERY least you can expect to pack on 10 pounds of mass and add 25 lbs to your bench press and squat.
How many workouts per week?
The included workout routine is optimized for building mass in just 4 workouts per week.
This gives your body the workload it needs to ignite your rates of muscle growth, but also enough rest to make sure you recover fully and take full advantage of every workout.
What if I need help?
I want you to succeed.
That's why I'm including access to the private Facebook community. Inside, you can ask any questions you have and hang out with other guys going through Mass 12. I also personally respond to every single post.
You have my full support, bro.
How strict is the diet?
The diet plan is fully customizable.
I show you exactly HOW MUCH you need to eat to make fast gains. I even show you the EXACT meals and foods that I recommend.
But, at the end of the day, you have complete freedom to include all of your favorite foods into the Mass 12 framework.
Can I do the workouts at home?
The workout routine is designed to be completed in a full gym…
But if your home gym has dumbbells, a weight bench, and a pull up bar, then you can use the Bonus Exercise Substitution Cheat Sheet to customize the routine to work for you.
How long does it take to get access?
You will receive INSTANT digital access to everything.
This means that in just minutes you could already be getting started with Mass 12. There's nothing to ship. You get access to the entire course, plus bonuses, for life.
Get Instant Access to Mass 12
$69
One time fee. No recurring payment.